Autumn is one of those seasons that, second to US winters, are most romanticised in the movies; think You've Got Mail, Ferris Bueller's Day Off, and I wish this scene from Miss Congeniality was referring to our Autumn…'all you need is a light jacket…'.
As for the styling of your home, a bit of this romance or even just thoughtfulness can be applied to add some warmth before we get into the dreary months of winter. As we mentioned in last month's blog  2016 stylings are all about the touch, and Autumn is the perfect time of year to instil some decadence before we need it desperately for warmth during the colder months.
The pieces – an automatic lift! 
The easiest way to add shape to your room, or give it an automatic facelift is through applying delectable hides or rugs. There is nothing more elegant than natural fibres, and with these earthy, rich colours, you can transform a summer chair into an autumn furniture piece in an instance. Even if you have a metal chair that emulates a freezer as you recline, a nice rug or cushion can alleviate the grimace that appears on your face when your spine touches it. Magic!
Adding cushions is another trick to creating a luscious space quickly, and probably the most cost effective way too. You can change cushions as quickly as the seasons …but if you enjoy painting your walls four times a year, then we wish you the best of luck.
Pieces on trend this year include wicker rockers, leather cushions and ottomans (which can be found at Vintage Stash by HK Living). These earthy colours fit perfectly into the autumn theming, and a wicker chair is also giving you that beachy feel, even when you can't experience it for real at the beach.
The colours
While pastels are meant to be the go for 2016, deep blues and rose quartz are taking centre stage for this year's autumn and winter. This can be complemented by natural earthy themes you'll achieve using leather or hide. These colours give a bit of reprieve to all the darn pastel!
The textures 
Just like cosy-ing in for a terribly-soppy autumn romance movie – such as The Lake House (c'mon….you can do better with your Netflix choices!) – textures provide as much comfort as a cup of tea and an original flavoured Tim Tam. Our delicate wool rugs from Finland are soft and the solution for a dreary sofa or cold chair, while being perfect to snuggle under as the evenings get cooler.
The space 
And while you're bringing to life your rooms, think of  what's on the walls. Uplift rooms with stunning prints from Denmark designer Foto Factory  with Paper Empire Australia. These photographs are beautiful, but can appear as very 'wintery' so must be balanced by colourful furnishings in the room.
And …if you absolutely hate winter and want to just pretend it's not happening outside….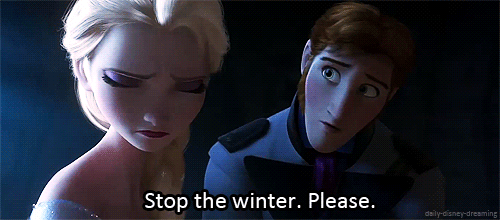 ….then you can stock up on the sunny wallart we also have, such as a beautiful photograph from Victorian Amelia Anderson Photography, or other sunny prints (although the colours of this stunning 'Cupcake Pinkie the Galah' fit right into the rose quartz theme we mentioned earlier – so you can't escape it!).
Your next step 
So there are our tips for winter! We'd be pleased to discuss further, and we didn't even get started on ceramics like autumny themed vases or teapots or saucers or ….
Make sure to pop into Vintage Stash at 358a Smith Street Collingwood, or check us out online.
Or you can post any questions at the end of this blog or via our Facebook page.
Anyone?